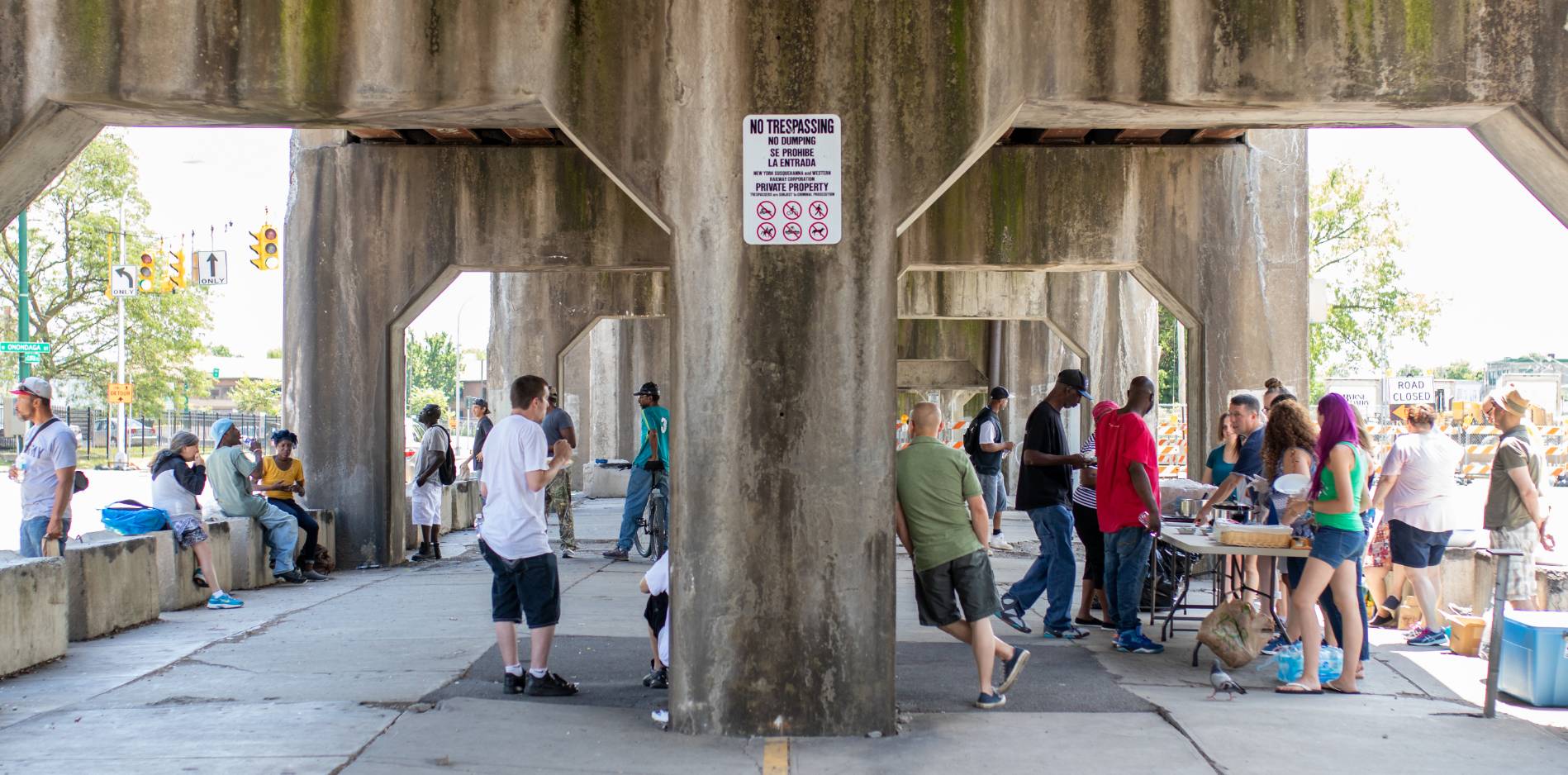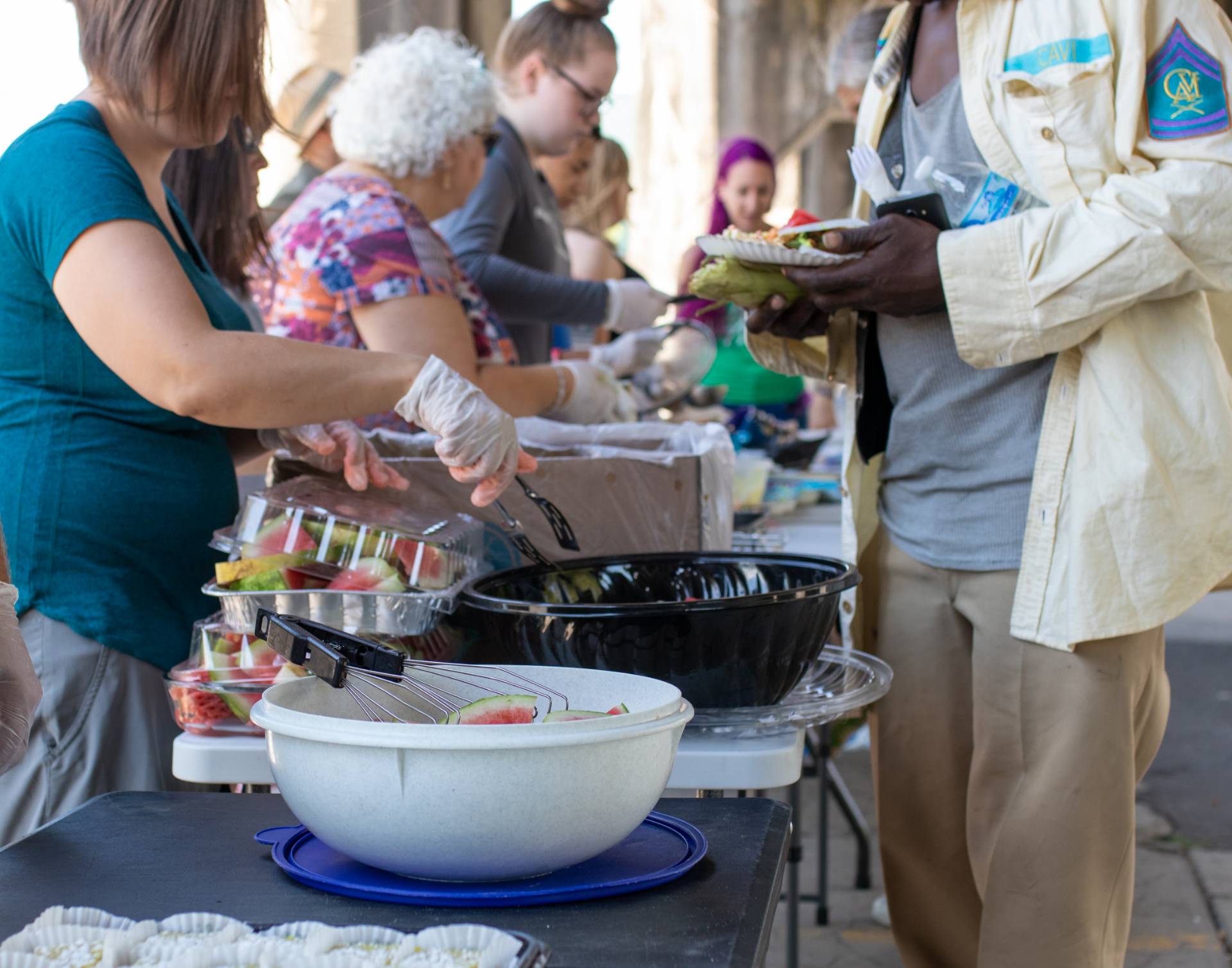 We need your support!
Vegan CNY Community Food Share is dedicated to getting healthy, vegan food to people who need it most.
We distribute hot lunch and other goods to individuals in Syracuse. Members serve up food like hot soup and good bread, along with fruit, granola, juice, and clothing items.
While the mission of the program is to share with the most vulnerable, it is not all about "charity." Food Share is an opportunity to be in solidarity with those who are most often overlooked, who fall through the cracks in our system. We give out food and socks; in return, we get the opportunity to know our neighbors better, to hear music, engage in conversation, and share stories.
We plan to increase our schedule to weekly as soon as possible and we are always looking for people who would like to help.
A few things you can do to support Vegan CNY's Food Share program:
-Make something delicious. Whether it's hot soup, home baked bread, sandwiches, desserts, whatever you enjoy making; if you have the time to make the food but can't show up to serve, we'll find a way to get it there.
-Donate shelf stable ingredients. Dry or canned beans, pasta, rice, granola bars, juice boxes, vegan protein shakes, even those last few boxes of vegan Girl Scout cookies that you can't bring yourself to finish.
-Got an old pile of plastic plates, bowls, cups in the back of your cupboard that you'll probably never use? Get rid of it. We'd like to keep garbage to a minimum, so we'll take those ugly plates, those food containers that are piling up. And we could always use more ladles, napkins, food server gloves, etc.
-Donate clothes, hygienic items. Hats and gloves go quickly in the cold weather. Year round, we could use new socks or underwear, as well as t-shirts, hoodies, and other items, used or new.
-Donate money. It never feels right asking for money, but if you don't know what else you'd like to do, we can always use your donation to buy more supplies.
-Show up and meet new people. We'd love to have more people serving. The more people we have lined up, the more we can expand and be a regular presence. Contact us in advance if you want to be there. We usually start at 12:30 and are done in less than an hour, so you can have a terrific experience without giving up your whole weekend.
If you'd like to help out in any way, you can contact Jim Thompson at foodshare@vegancny.org, or message him on Facebook.
If you are, know someone or work with someone who is food insecure, this event is free with no strings attached
*all food donated and shared need to be free of animal products